Tee Boxes & Hitting Mats
Tour Greens Palm Beaches provides artificial turf tee boxes and hitting mats that offer the most consistent performance on the market today. Each innovative hitting surface is built from specially-engineered fiber that is designed to last, even in the toughest weather conditions.
---
Ultimate Tee Hitting Mats
Tour Greens Ultimate Tee hitting mats provide the natural feel of a real grass tee box, without all of the maintenance requirements. Our ultimate tee boxes are the perfect choice for backyard par 3's and mid-range iron shots.
Natural give and feel of real grass
5/8" foam pad backing for comfort
Made from durable 110 oz. nylon fiber
Holds tees like natural grass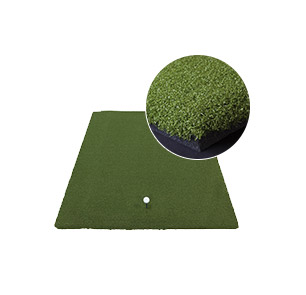 ---
Fairway Hitting Mats
Tour Greens Fairway hitting mats are designed to simulate the look and feel of hitting from a well-maintained fairway. These mats can be placed at various angles around a Tour Greens putting green, to allow golfers to master their short approach shots.
Simulates look and feel of fairway turf
Durable 55 oz. nylon fiber
5/8" foam pad backing for comfort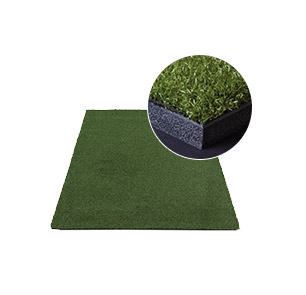 ---
Driving Range Mats
Tour Greens driving range mats provide a consistent and even surface for ball striking.
Provides consistent striking surface
Short-pile nylon with holes for rubber tees
Multiple hole placement provides versatility and longevity
5/8" foam pad backing for comfort